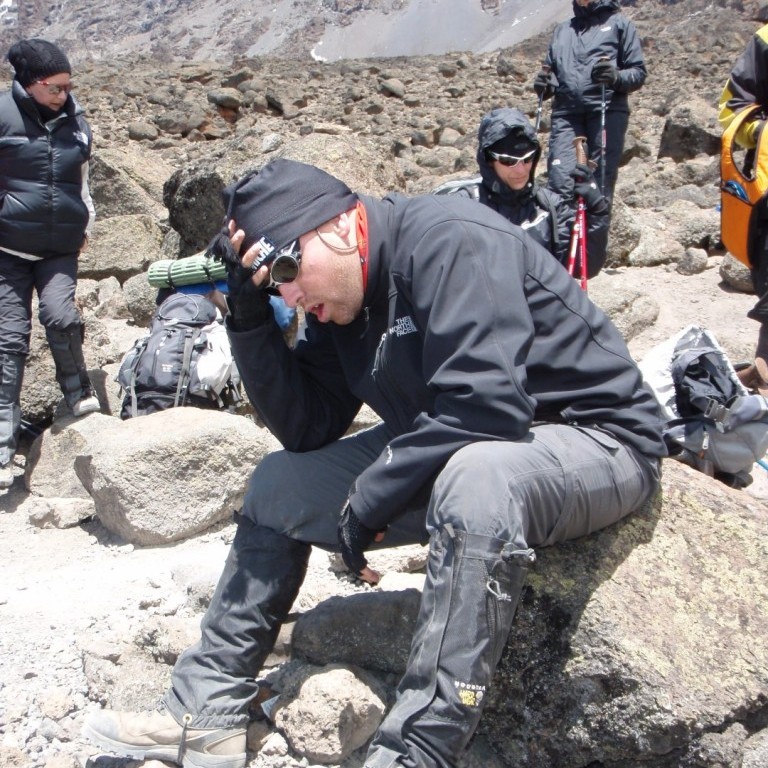 I am not a doctor, but I do have a lot of experience of how people (to date over four thousand) react to altitude on Mont Blanc. Mont Blanc Guides' courses are all six days long, include four nights in high alpine huts and an acclimatisation / training peak of over four thousand metres. Isn't this overkill just to climb to 4810m?
Well for some people yes it is, but for most of us no it really isn't. Many years ago I encountered a large group of soldiers camping outside the Tete Rousse hut (3165m) who were planning on climbing Mont Blanc the following day; they had all come directly onto the mountain without acclimatising, and there were exactly 70 of them, all between 18 and 30 years old and all pretty fit looking. The following morning we counted 25-30 of them who had got no further than the Gouter hut (3800m) where we found them in a wretched state, and a colleague of mine subsequently spotted another 20 or so at the Vallot bivouac hut at 4300m, equally ill and unable to continue. Exactly 16 made it (I know this because I counted them as they came back past me), and of these 12 looked fine and 4 were green.
Scale this up and you get 23% of people who can go straight up Mont Blanc without acclimatising, assuming of course they're fit enough already. How do you know if you're one of the 23%? You don't, unless you've already gone straight up to a similar altitude working hard and felt OK. Personally (and despite having climbed Mont Blanc more times than I can remember) I am well and truly in the other 77%, and rather towards the sick end at that.
How Does Acute Mountain Sickness Make You Feel?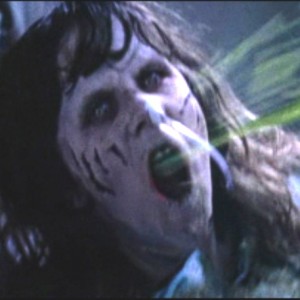 Absolutely terrible, like the first time you got drunk at a teenage house party and ended up with your head down the lavatory with the coolness of the china pan as your only comfort (true story). Or really bad food poisoning accompanied by such a sudden and total loss of energy that standing up is difficult and walking up hill nearly impossible. Imagine feeling like that half way up a mountain and hours from rest, and you're starting to get the picture.
What many people don't realise is that AMS is rarely a gradual worsening of symptoms, such that it would be easy for a guide to turn someone around before things got too bad; rather, someone who minutes before was trucking along quite nicely suddenly transforms into a shambling vomiting wretch,  barely coherent and almost incapable of further effort. This is why we are not willing to try our luck with someone who is "sure they will be fine" on a shorter program; AMS can rapidly turn a straightforward day into a fight for survival and there have been numerous fatalities on Mont Blanc when unacclimatized parties have become too ill to descend.
How Do Guides Deal With a Client With AMS?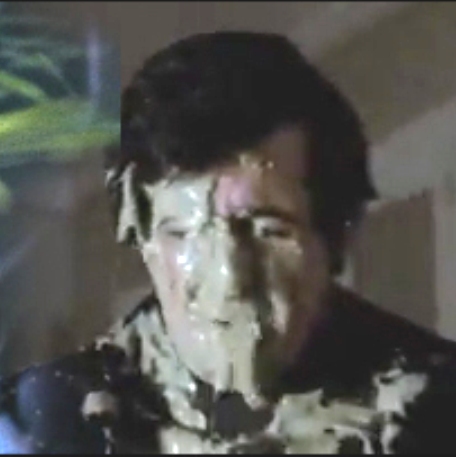 If despite our preparation and screening efforts someone gets properly sick on Mont Blanc, very often our first recourse is to radio for a helicopter. In the vast majority of cases people get no worse than the stumbling / vomiting stage, but there is a very small percentage of people who can develop cerebral or pulmonary oedemas at alpine altitudes, so we prefer not to take any chances. The rate of recovery is astounding, usually the person is pretty much completely recovered as the helicopter touches down in the valley.
Sometimes it's not so easy, if the clouds come in helicopters can't fly and teams have to get down to the hut (usually the Gouter) under their own steam. This is then usually followed by a fun 90 minutes in the "Gamow" pressure bag which though effective is not a particularly enjoyable experience, particularly for the guide who has to pump it up every two minutes.
So What's the Bottom Line?
We do have a few cases of altitude sickness, but the vast majority of people have no problems acclimatising sufficiently during our 6 day program and the rare cases of someone being hyper sensitive to altitude usually occur on our training peak Gran Paradiso, where they are easier to deal with as the mountain is easier to descend. Less than 5% of our clients, who were otherwise fit enough, have to turn back due to altitude problems.
HOWEVER, whether you book with us, someone else, or even if you try Mont Blanc independently, I would urge you to take at least 6 days over it with at least 2 nights sleeping over 2500m beforehand and preferably climbing much higher than that in between. It's time consuming and more expensive to do that, but start shaving days off and you could be setting yourself up for a pretty hideous experience. According to the rescue services, altitude sickness is by far the biggest single cause of helicopter interventions on Mont Blanc.
(John Taylor, Head Guide MBG)